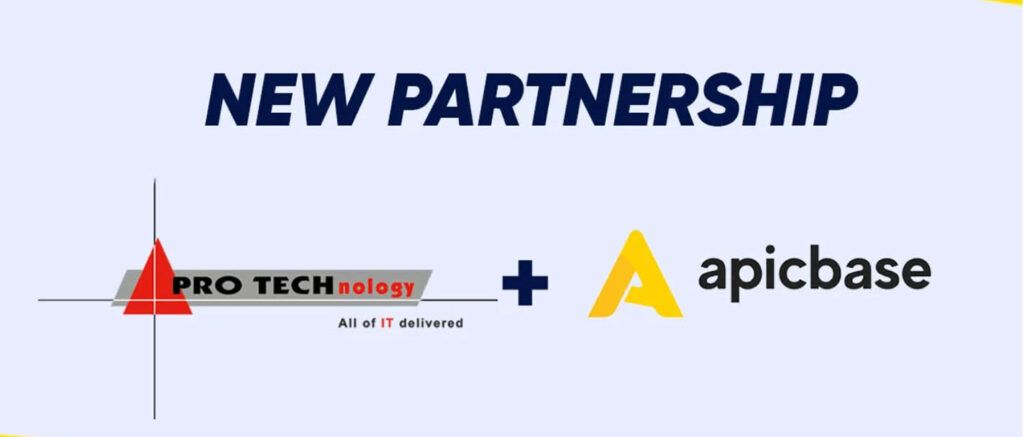 We are proud and also happy to announce PRO TECHnology is a new partner of Apicbase in MENA Region. Our hospitality customers now have easy access to a world-leading Inventory management platform.
"Our mission is to serve MENA Region with cloud-based inventory and purchasing module focusing on improving and optimizing the restaurant management experience with our integrated partner. Thanks to the solutions Apicbase brings to the table, we can now zero in even more on the specific requirements of food businesses." says PRO TECHnology's Managing Director Jamal Maraqa. " It's a pleasure to collaborate with Apicbase."
Thanks to the robust POS integrations and API endpoints that Apicbase throws into the mix, the new addition opens up new avenues for hospitality businesses who are digitising their operations. Customers now have an extra sturdy option to extend their data-driven approach to the entire back-of-house.
Especially for multi-unit and scaling businesses, the Belgian based inventory management company promises to provide a substantial extension of their digital ecosystem.
Why PRO TECHnology choose Apicbase?
Apicbase is the #1 back of house management software for food businesses.
It offers an easy to use platform for food cost control that integrates seamlessly with Lightspeed. It supports single and multi-unit restaurants, hotels and catering operations, and manages all kitchen data – from recipes to production.
What challenges does Apicbase solve?
The back-of-house of a professional food business is notoriously hard to manage. The reason is that everything happens at the same time. And it never stops. It's a continuous loop of recipe development, menu engineering, inventory control and procurement.
Apicbase monitors all BoH-processes to help keep costs down and quality up, while reducing the workload of staff.
Apicbase eliminates spreadsheets and provides kitchen staff with an easy-to-use interface to enter recipes, ingredients and stock-data.
Management and owners can monitor operations in a clean-cut dashboard that shows the food costs, orders, inventory status (down to the raw ingredients), sales data and more.
Learn more about Apicbase F&B management software
For more information on Apicbase and the entire PRO TECHnology offer, we kindly invite you to contact us through info@protech.ae or visit our website at www.protech-me.com/apicbase.
Read More